Management of Anambra Broadcasting Service has bemoaned attack on ABS Awada Station.
The Acting Managing Director, Mr Gab Okpalaeze, who briefed staff on the extent of the attack during a staff meeting in Awka, however thanked God that no life was lost in the unfortunate incident.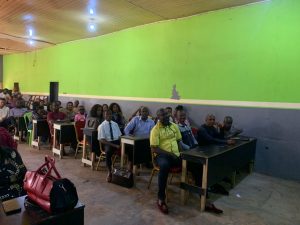 Mr Okpalaeze recounted that one ABS bus, and one Toyota Corolla belonging to a guest presenter, were burnt to ashes, while one other bus belonging to the station had all its glasses shattered and attempts were made at burning down the studio and transmitters.
He expressed regrets that staff on duty were manhandled as well as some other facilities partially burnt.
The Acting Managing Director stated that three months after his administration began, the organization had received a new Siena bus, some equipment, and outstanding payments to pensioners and others been receiving due attention.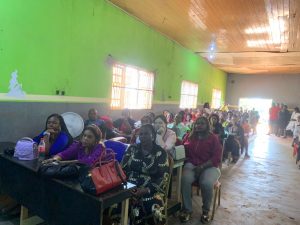 He called for more coordination among the staff to move the organization forward.
A staff, Prince Emeka Kalu commended the Acting Managing Director for his open-door policy and advised the staff to work together to achieve the set goals.
Also speaking , Comrade Ebele Ezeh called for improved welfare of the staff to motivate them for greater productivity.
Other employees took turns in contributing ideas on how the organization can move forward.
A minute silence was observed for Mrs Nneka Ogbuonwu, the late Director of Finance .
source: ABS news